We are a manufacturer of rubber bands in China. We established since 1995. We produce rubber bands in various sizes, colors, and qualities for exporting.


We also manufacture rubber bands in various colours and sizes to suit numerous industries. Standard size rubber bands are used in office appliance. Industrial bands are used in packaging industry. Bean bands and Root bands are used in agriculture industry and Pallet straps are used in transport industry. Also we manufacture supply according to buyer's requirements packed in PP bags or in Boxes or Bulk.

We can provide you variety of packing, up to your requirement, box or bag are available. We can provide your brand on the packet or whatever you need.

If you interest to contact us, we are welcome you to our page. We hope that we can start business with you.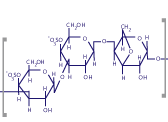 Back Home Copyrightę 2003-2010, Ningbo Yaseki Plastic and Rubber Co., Ltd. All rights reserved. Site Map